VISIT OF THE GOVERNMENTAL DELEGATION OF TURKMENISTAN TO THE UNITED ARAB EMIRATES
On June 9, 2021, in accordance with the instructions of the President of Turkmenistan, the visit of the governmental delegation of Turkmenistan to the United Arab Emirates headed by the Deputy Chairman of the Cabinet of Ministers, Chairman of the Supreme Control Chamber of Turkmenistan Serdar Berdimuhamedov has started. The delegation is composed of the heads and representatives of the key ministries and departments of Turkmenistan.
On June 10, the meeting of the Turkmen delegation with the Crown Prince of Abu Dhabi, Deputy Supreme Commander of the Armed Forces of the United Arab Emirates Sheikh Mohammed bin Zayed Al Nahyan was held. During the talks, the parties stated with content the dynamic development of Turkmen-Emirates relations, which is reinforced by regular and trustful political dialogue on the highest level. The commitment of the parties to further strengthening of bilateral cooperation, in particular in trade-economic and investment spheres was expressed.
Then the meeting with the Deputy Prime Minister and Minister of Presidential Affairs of the United Arab Emirates Sheikh Mansour bin Zayed Al Nahyan took place. After exchanging warm greetings, the parties underlined the importance of the current visit of the Turkmen delegation to the UAE under the leadership of Serdar Berdimuhamedov from the perspective of further expansion of the range of collaboration in the area of energy, transport, investments, agriculture, etc. The parties also noted the importance of the International Exhibition "EXPO-2020" planned to take place in the city of Dubai, in which the Turkmen side is preparing to take active part.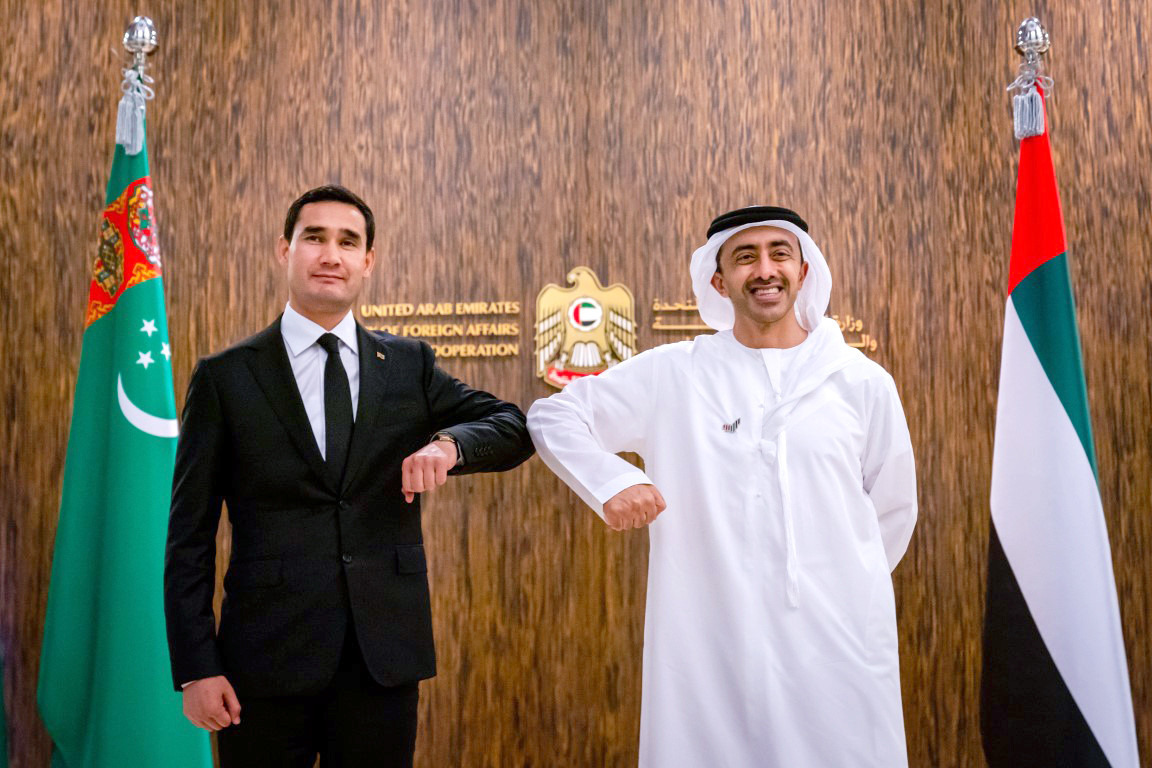 Also, the meeting of the Turkmen delegation with the Minister of Foreign Affairs and International Cooperation of the UAE Sheikh Abdullah bin Zayed Al Nahyan was held. The parties highly appraised the level of bilateral ties between Turkmenistan and the UAE in political-diplomatic, trade-economic and cultural-humanitarian spheres. An exchange of views took place on the current issues of international and regional agenda. The parties underlined the active collaboration in the framework of respected international structures.
Besides, the Turkmen delegation met with the Director General of the Abu Dhabi Fund for Development Mohammed Saif Al Suwaidi. The parties emphasized the intensification of Turkmen-Emirates ties that is reflected in the important bilateral documents concluded between the Government of Turkmenistan and the Abu Dhabi Fund for Development in February of current year, which have given strong impulse to the development of trade-economic and investment relations. At the current meeting, the parties discussed concrete steps on the implementation of projects in gas-chemical, financial and transport fields planned to be carried out in Turkmenistan with the participation of the Emirates side.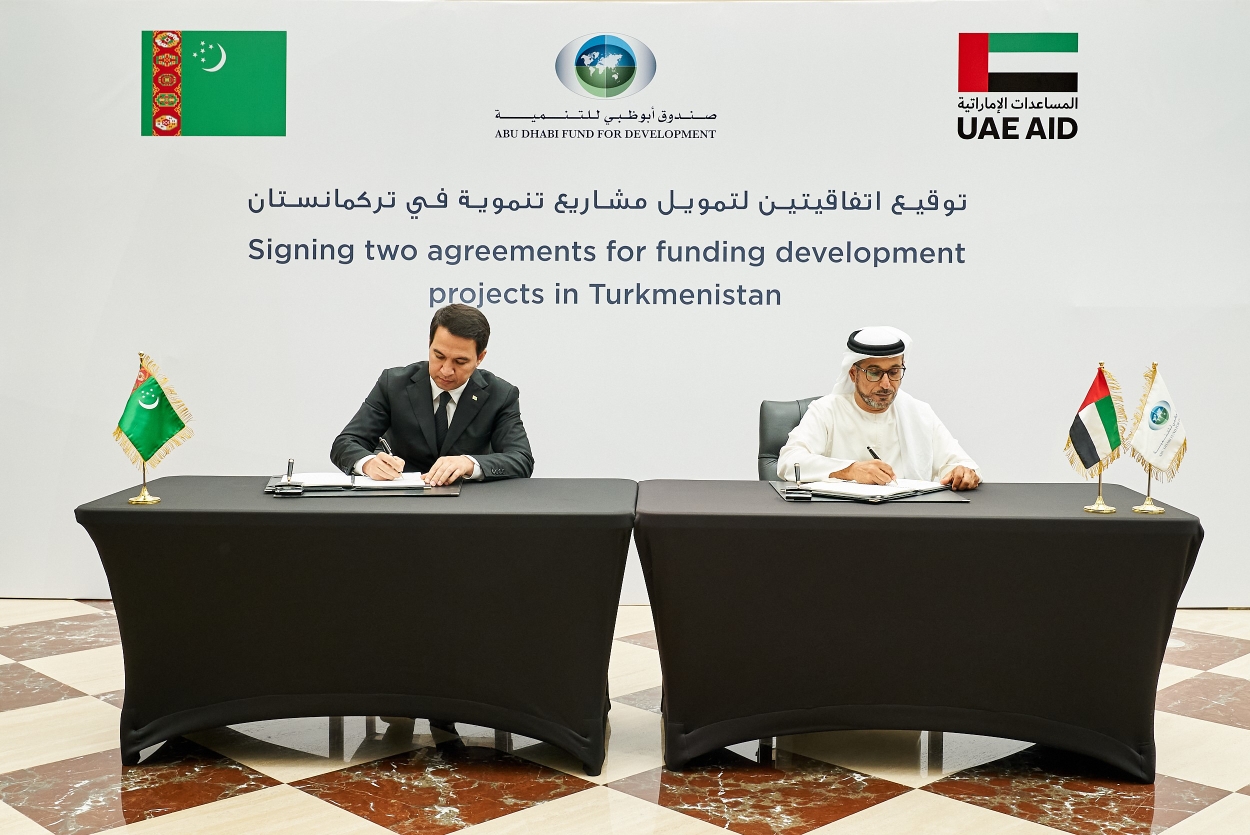 In the framework of the visit, the signing of a number of bilateral documents regulating the implementation of joint projects took place.